Joseph C. Wood, Esquire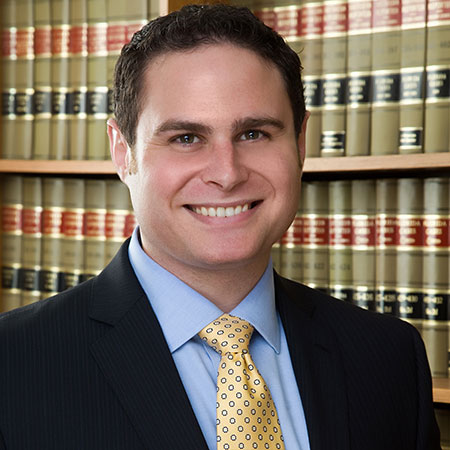 Attorney Joseph Charles Wood has litigation experience at the State, Federal and Appellate levels.
Mr. Wood is certified and licensed to practice in every state court in New Jersey and Florida. Whether he presents himself before United States District Courts or State Courts, Mr. Wood has always devoted himself completely to his clients and the legal profession.
From oral arguments at Florida's First District Court of Appeal to handling each and every aspect of trial work, drafting, researching and briefing legal issues, Mr. Wood has gained a thorough professional experience as a lawyer.
Education and Career
Attorney Joseph C. Wood, Esquire was born in New Jersey, however he built his career in Florida. Right from his schooling days at West Shore Jr./Sr. High School in Melbourne, Florida to his bachelor's, he developed a strong bond with Florida.
Mr. Wood was a bright student at Florida State University. While he was at the University, he became the member of the scholastic Phi Kappa Phi Honor Society, which identifies and bestows outstanding academic performers with national awards. He also served the Tau Epsilon Phi Fraternity, a social society that establishes the bonds of boundless friendship, chivalry and service among students across the nation, as its vice-president and secretary.
Mr. Wood completed his graduation from Florida State University in 2008. He received his Bachelor of Science degree in Political Science with magna cum laude (great honor).
Mr. Wood graduated with a Juris Doctorate degree in 2011.
Mr. Wood also studied internationally at the Tulane Center for International Human Rights and International Criminal Law in the Netherlands during his second year at law school.
Professional Legal Experience and Practice Areas
As a part of the curriculum, in his final year at law school, Mr. Wood worked as a legal intern in the post-conviction appeals division at the State of Florida, First District Court of Appeal in Tallahassee.
Mr. Wood has been exposed to a variety of complex legal issues and has produced significant legal briefs and memorandoms of law.
Apart from trial work, drafting, researching and briefing, Mr. Wood has also handled discovery matters in pleading preparations, trial preparaitons, depositions, and appeal briefs.
Although litigation remains the major area of practice for Mr. Wood, several other areas he has attained significant experience in includes:
Employment and Labor Law
Employee Benefits
Civil Rights
Appeals
Complex Commercial Litigation
Home Owner's Association Litigation.
Professional Memberships and Associations
Mr. Wood joined the American Bar Association in 2008 and has been an active member of the association since then.
He is also affiliated with the Florida Bar Association and Brevard County Bar Association, Young Lawyers Division, with active membership since 2012.
Mr. Wood joined as an associate with the law firm Arcadier & Associates in 2011. Though he is a native of New Jersey, Mr. Wood continues to keep up the dedication and hard-work to flourish as a lawyer in our complex legal environment in Florida.