Eve Travis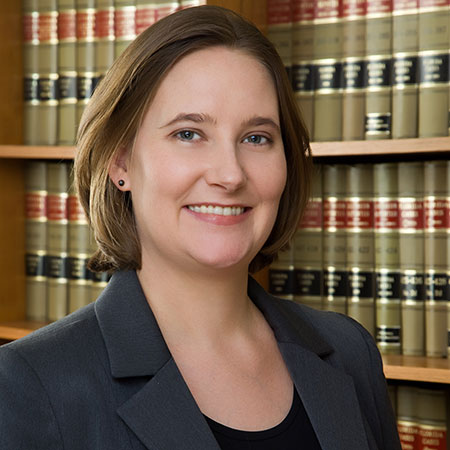 Attorney Eve Winesett Travis is a legal associate at the attorney law firm Arcadier & Associates in Florida.
Ms. Travis dedicates the majority of her law practice to legal matters involving real estate transaction, and Wills & Trusts.
Ms. Travis serves her clients with the highest level of competence and professionalism. In her legal practice areas, she provides legal solutions to matters involving wills and trusts, life insurance trusts, powers of attorney, advanced estate tax planning, planning for business succession and tax returns.
As a part of the probate services that Arcadier and Associates provides, she is involved in probate administration and preparation of estate plans. She also provides limited tax services such as income tax planning and 1031 tax free exchanges. She is also a counsellor and legal advisor for business transactions or any business related matters.
Education and Qualification, and Membership
Ms. Travis completed her Bachelors of Science degree in Biology from Florida State University in 2005. While, she was still undergraduate student, Ms. Travis worked as a biology lab teacher for Florida State University.
The year 2011 was full of achievements for Ms. Travis. It was the year when she began her legal career and progressed exceptionally.
Ms. Travis received a Juris Doctrate degree and graduated with honors from the University of Florida, Fredric G. Levin College of Law in Florida in the year 2011. She received a license to practice law in the State of Florida also in 2011.
Ms. Travis joined the American Bar Association in 2011. She is also a member of the Florida Bar Association and the Brevard County Bar Association.
Legal Experience and Practice Areas
Soon after Ms. Travis was licensed to practice law, she joined as a legal intern in 2011. Her legal experience is mostly related to probate, wills, and real estate.
Internship at 11th Judicial Circuit-Probate Division
In her second year at law school, Ms. Travis completed her internship at the 11th Judicial Circuit, Probate Division in Florida. She worked as a licensed legal intern for the 8th Judicial Circuit, Office of the Public Defender.
Volunteer Income Tax Assistance program
Later Ms. Travis focused on the areas of real estate. She concentrated on real estate planning and taxation. Ms. Travis also got an opportunity to work with the Volunteer Income Tax Assistance program. As a part of the program, she was involved in representing and counseling residents in the low income group to help them in their preparations for tax returns.
Law firm Avery, Whigham & Winesett, P.A.
Before Ms. Travis joined Arcadier & Associates, she worked as a real estate attorney in Avery, Whigham & Winesett, P.A., an attorney law firm in Fort Myers, Florida, from 2011-2012.
At Arcadier & Associates, Ms. Eve Travis continues to grow her law experience and represents clients in the following areas:
Personal Property Leasing and International Property Law
Trusts
Contested and Living Wills
Inheritance
Business Successions
Probate, Ancillary Probate and Probate Administration
Contract Litigation
Patent Applications and Patent Infringement
Mrs. Travis is a mother of two and resides in Melbourne, Florida, and provides legal support for the Orlando and Boca Raton offices.