Ashley LeTourneau-Severance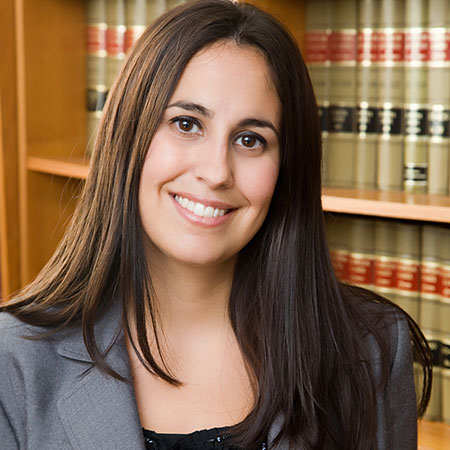 Attorney Ashley LeTourneau-Severance is one of the most reputed and efficient attorney, practicing bar in Florida. She graduated from Barry University School of Law in Orlando, Florida and is a member of the Florida Bar (Family law section).
Body of Work
Ms. LeTourneau-Severance has an impressive line-up of cases that she has handled with aplomb. Ashley LeTourneau-Severance is very dedicated to her duty and has a very professional and fair approach to the attainment of justice.
Ms. LeTourneau-Severance 's wide work repertoire includes many high profile cases of sectors ranging from individual Visa Prep, Corporate accounts, business contracts, custody of child , divorce proceedings, child support, real estate foreclosures, property documents, , adoption, spouse rights, civil rights, paternity and many such vivid variety of cases and a lot of proceedings. She is an expert advocate and has experience in handling both jury and non-jury trials. She is well versed in low profile appeal cases. Mediations and arbitrations are her strong suites. She has a well versed immigration experience. She has also dedicated offered legal representation in cases of deportation. Visa processing, naturalization and spouse immigration are some areas where she has provided a strong legal presence and solid representation.
Ms. LeTourneau-Severance 's Practice is an amalgamation of all sectors of both state and international, federal and legal proceedings, especially divorce proceedings, civil rights, home assets separation and assigning, estate acquisitions and property dispositions.
Professional Affiliations:
Here is a list of prestigious bar associations that Advocate Ashley LeTourneau-Severance has been affiliated to:
She is a reputed Attorney licensed in Florida, Member of the Florida Bar
She is also Licensed in the Middle District of Florida
Licensed in the District of Columbia, Member of the DC Bar
The Brevard County Bar Association is privileged to be associated with Ms. LeTourneau-Severance as one of their prestigious member.
Inns of Court, Brevard County
Publications:
Ashley Severance has contributed her time and thoughts generously to the publication article, No More Victims Group Continues to Aid Iraqi Children, Truth Out, Dec. 28, 2006.
Clubs/Organizations:
She is a prestigious Member of the Florida Bar (Family law section).
She also holds a membership at the Brevard County Bar Association
Membership at the International Association of Collaborative Professionals
She is a Group Member of No More Victims. She even does pro bono work for the less affluent who would like to avail the best of law service.
Member of Amnesty International
Why Choose Ashley LeTourneau-Severance
Like all lawyers in our firm, Ashley LeTourneau-Severance has years of experience handling civil cases and family legal matters throughout Florida. Our experience provides us an advantage over our peers. We are very dedicated to all our clients.
We believe in having an open-door policy to ensure a very open communication with all potential clients which can lead to a proper representation.
Having the right lawyer by your side can make or break your case and Ashley LeTourneau-Severance is one of the most promising ones.