Stephen J. Biggie Esquire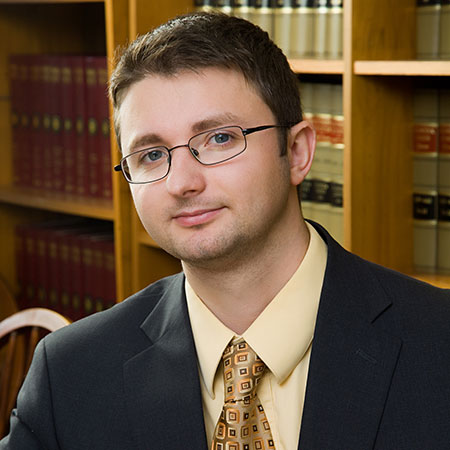 Attorney Stephen Joseph Biggie, Esquire joined Arcadier & Associates, an attorney law firm in Florida, in early 2011. In his two year tenure, Mr. Biggie has achieved three published appellate opinions, one out of the 11th Circuit Court, a 1st DCA opinion and a 5th DCA opinion. Mr. Biggie also represents clients in the areas of bankruptcy, foreclosure defensem contracts, and employment law.
Education and Qualifications
Mr. Biggie received his Bachelor of Arts Degree in Buffalo, New York from the State University of New York.
After completion of bachelor's degree, Mr. Biggie entered the Barry University School of Law in Orlando, Florida. He began his legal career in Florida after graduating in the year 2010.
Mr. Biggie is licensed and certified to practice law before the United States District Court for the Middle District of Florida, the State of Florida, and the Eleventh Circuit Court of Appeals. He is also a member of the Florida Bar Association.
Legal Experience
Mr. Biggie has been equally concentrating on Employment / Labor, Bankruptcy / Debt and Litigation practice areas. From the time he was licensed to practice law, he has acquired relevant experience while working at three law offices. His experience includes consumer debt cases, criminal cases and foreclosures.
Consumer Debt Consultation at the Merritt Law Office
Soon after graduation, Mr. Biggie worked as an associate at the Merritt Law Office in Lakeland, Florida. At Merritt Law Office he received thorough training on handling ECF filing systems and legal process.
He worked as a representative of consumer debtors in bankruptcy cases of Chapter 7 and Chapter 13. As a consultant of consumer debtors, he arranged bankruptcy orders and motions for creditors and debtors.
At Arcadier and Associates, Mr. Biggie continues to represent consumer debtors in in Brevard County's Chapter 7 and Chapter 13 Bankruptcy cases.
Criminal and Legal Issues at the Attorney's Office of Seminole County State
At Attorney's Office of Seminole County State in Sanford, Florida, Mr. Biggie conducted extensive research on criminal issues and guidelines for sentencing. He was involved in opening and closing of cases. He also conducted direct examinations for cases. He also assisted in conducting suppression hearings.
Foreclosures at the Ninth Circuit Court of Florida in Orlando
At the Ninth Circuit Court of Florida in Orlando, Mr. Biggie had a close experience with foreclosure cases. For foreclosure proceedings, he was involved in preparation of draft orders. He got the opportunity to examine trials of medical malpractice and foreclosure proceedings. He also researched motions such as attorney fees' rights.
Employment Issues
Under the scope of employment law, Mr. Biggie also looks into several aspects of the Fair Labor Standards Act. He deals with matters of unpaid and underpaid wages, unpaid overtime and unemployment. He also practices cases of general civil disputes. He has chaired several trials, including Bench and Jury trials.
At Arcadier and Associates, Mr. Biggie handles several appellate matters of the firm. He also provides assistance to consumers in Foreclosure and Debt Collection Harassment cases.
Apart from providing legal services at Arcadier and Associates and the Boca Raton office, Mr. Biggie also provides services outside the firm in the Central and South Florida areas where he meets clients out of the firm's Boca Raton and Orlando offices.