Attorney Maurice Arcadier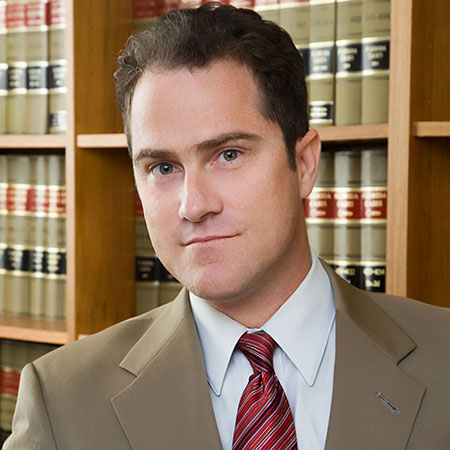 Attorney Maurice Arcadier has over 16 years of legal experience pertaining to business and employment. The AV rating that Mr. Arcadier achieved through LexisNexis / Martindale-Hubbell Peer Review Ratings and lawyers.com is further indication of his professional excellence.
Apart from handling business litigations and employment law cases, Mr. Arcadier diligently handles all responsibilities as the managing partner of Arcadier and Associates, an eight attorney law firm with offices in Melbourne, Florida, Orlando, Florida and Boca Raton, Florida. Mr. Arcadier's responsibilities as a managing partner cover everything from overseeing daily operations of the firm to supervising the tasks of attorneys and other executives law firm personnel.
Beginning of Legal Career
Mr. Arcadier was a student of economics at the University of Florida, where he completed his Bachelors of Arts in Economics in 1994. He also received an International Law certification in 1995 from Tulane / Sorbonne.
Mr. Arcadier received his JD/MBA joint degree at the University of Florida, and graduated with honors in 1997 and a book award in Civil Clinic..
Experience as a Legal Risk Management Consultant
Immediately after graduation, Mr. Arcadier started working at Andersen Consulting, an outsourcing company dealing with management consulting and technology services, now well known as Accenture.
Mr. Arcadier worked as a part of a legal risk management team providing risk management services to Fortune 500 employers. Here, he got a great exposure to legal consultation and risk management. He got the opportunity to work for reputed companies such as Citgo, Republic Industries, Motorola, Telco, Teleglobe, and Excel.
Mr. Arcadier continued his work until he gained a good amount experience to start up his individual practice. He continued solving employee and employer problems, process consultation and developing risk management strategies at Andersen Consulting, until 1999, when he started his private law firm.
Personal Achievements
Initially, Mr. Arcadier began his practice as a general practitioner and trial attorney and handled several business and employment law issues. In 2006, Mr. Arcadier concentrated his practice totally on business and employment law issues and specialized and excelled in business and employment law at the Federal and State level.
Mr. Arcadier's achievements clearly testify his excellence:
Over a period of years, during his successful journey, Mr. Arcadier has been a part of several interesting cases. He participated in litigating sexual harassment cases, whistleblower cases, collective action FLSA cases, and a class action discrimination case with nationally renown cases as the Winn Dixie Class Action case, FPL Collective Action Case and numerous whistleblower cases.
Mr. Arcadier has received a Board Certification as a Specialist and Expert in the field of Labor and Employment Law by the Florida Supreme Court.
He is certified and licensed to practice before the U.S. Supreme Court, the Florida Supreme Court, the Southern and Middle Districts of Florida, and the 11th Circuit Court of Appeals.
He is also certified by the Florida Supreme Court to act as a Circuit Court Mediator, and a Florida Foreclosure Mediator. As a mediator, Mr. Arcadier helps parties to resolve their differences mutually.
An AV rating is the highest level of rating that a lawyer, who is admitted to the bar for 10 or more years, can receive. Mr. Arcadier has managed to achieve it with hard-work, dedication, perseverance and high ethical standard.
Mr. Arcadier has numerous published decisions in Florida's DCAs, the 11th Circuit, and has done certiorari briefs at the U.S. Supreme Court, and an appellate brief in the Florida Supreme Court.